On the 24th of November 2022 CHI NL organised the first edition of Experience & Beyond – an event that aims to connect industry and academic HCI / UX professionals.
Experience & Beyond sold out 🎉 and welcomed 100 attendees and speakers from 44 different organisations for a wonderful afternoon of short talks.
The name 'Experience & Beyond' refers back to an event CHI NL used to organise until 2012: the Web and Beyond conference. Now, a decade later, we believe HCI and UX have shifted focus from the Web to a broader scope of experience.
Session 1: UX meets academia
We kicked the afternoon off with talks about how and where the world of industry and academia differ.
Session 2: Design and research maturity
Next, attention shifted to good practice: how do different practitioners work? During this slot attendees could also opt to attend the workshop on embedding UX (research) in your environment, ran by our sponsor: Anne Vroegop from the UX Academy.
Session 3: Looking to the future
The last session of the day looked ahead at what future experiences may become.
The day ended with a borrel in EPAM's lovely top floor social space, a time to network, find jobs, and discuss the wide variety of talks. Thank you to all our speakers and attendees for making this such a special afternoon & a huge thank you to our sponsors for making this event happen: UX Academy (knowledge sponsor), EPAM Systems (venue sponsor), and Cake Researcher (cake sponsor).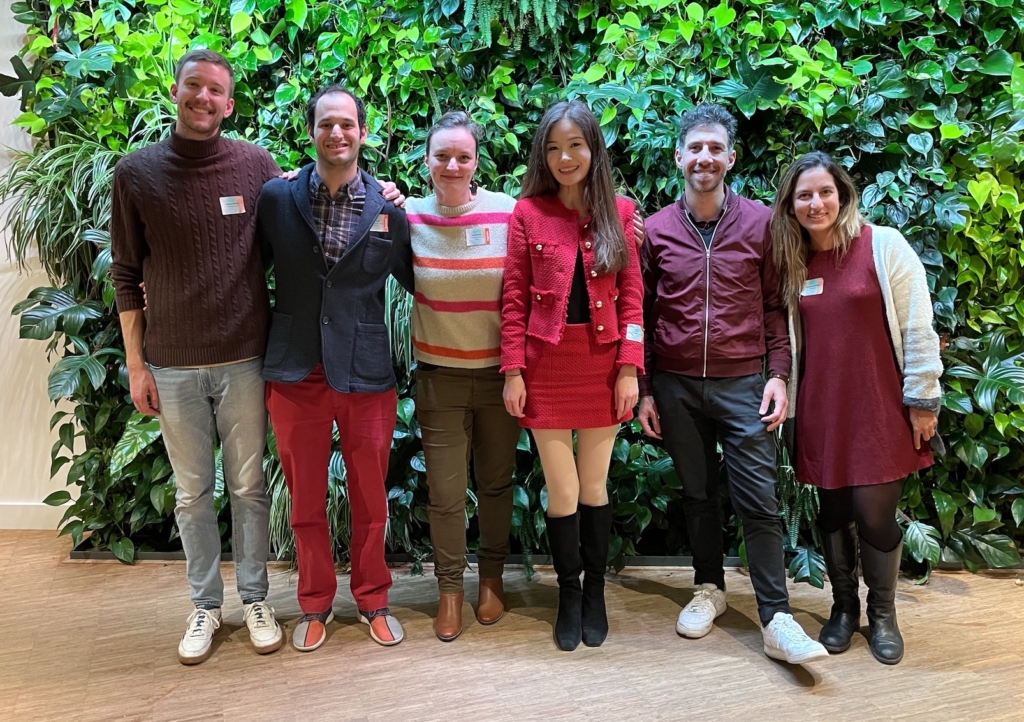 Are you interested in helping organise or speaking at a future edition of Experience & Beyond? We'd love to have you involved, please contact us via events@chinederland.nl.
CHI NL has a few other events coming up soon:
A CHI2023 CHI NL party in Hamburg
Our annual post-CHI event in June, this year's event will be hosted at the TU Delft
We hope to see you there!