Below you can find a list of groups in the Netherlands doing research in Human-Computer Interaction (and typically publishing in ACM SIGCHI venues).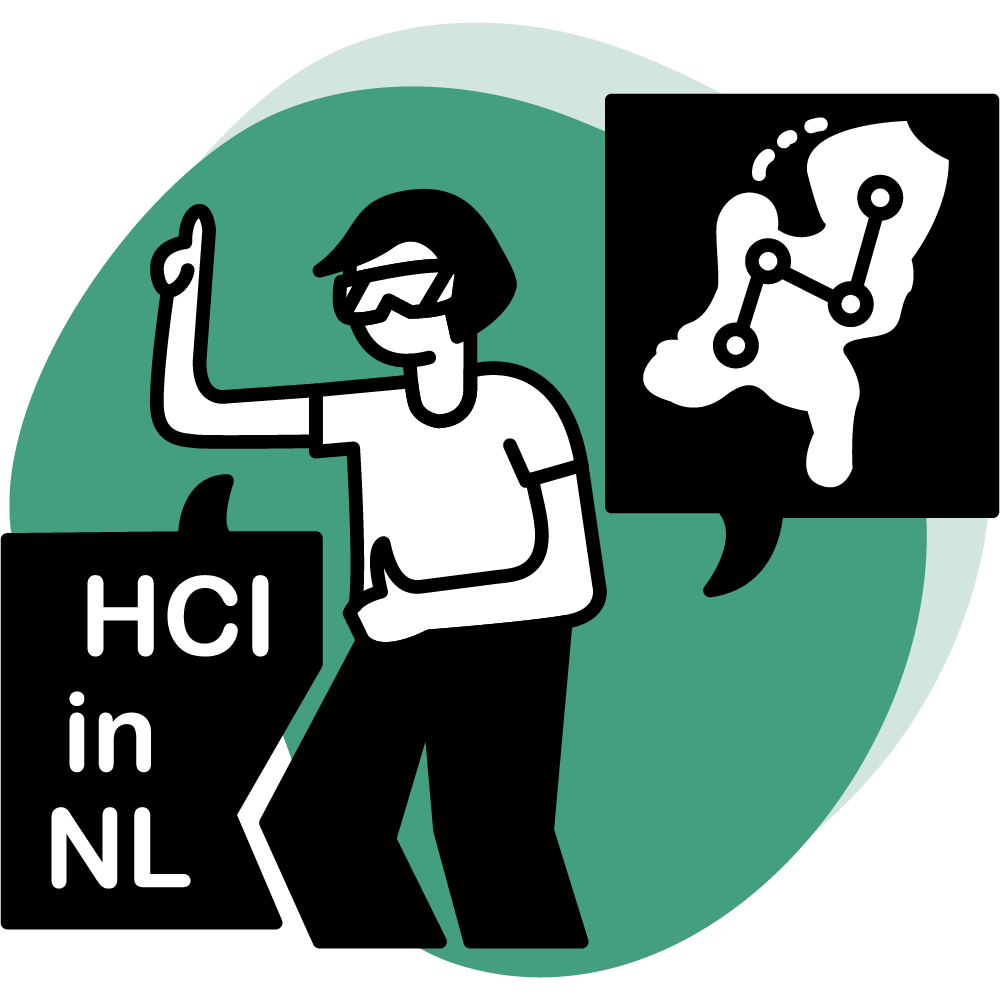 ---

Amsterdam University of Applied Sciences
Digital Life
Digital Life is a research group at the Amsterdam University of Applied Sciences, Faculty of Digital Media and Creative Industries. Our goal is to understand and design digital solutions for personal health and public wellbeing in an urban context. We focus on innovative and creative ubiquitous (sensing) technologies, digital information in everyday life and understanding its bigger (data) picture. We conduct research in the real world, in close collaboration with healthcare organizations, the professional field and industry. We apply co-creative methods together with and for users, in which we see Amsterdam and environment as our Living Lab
Website: https://www.digitallifecentre.nl/
---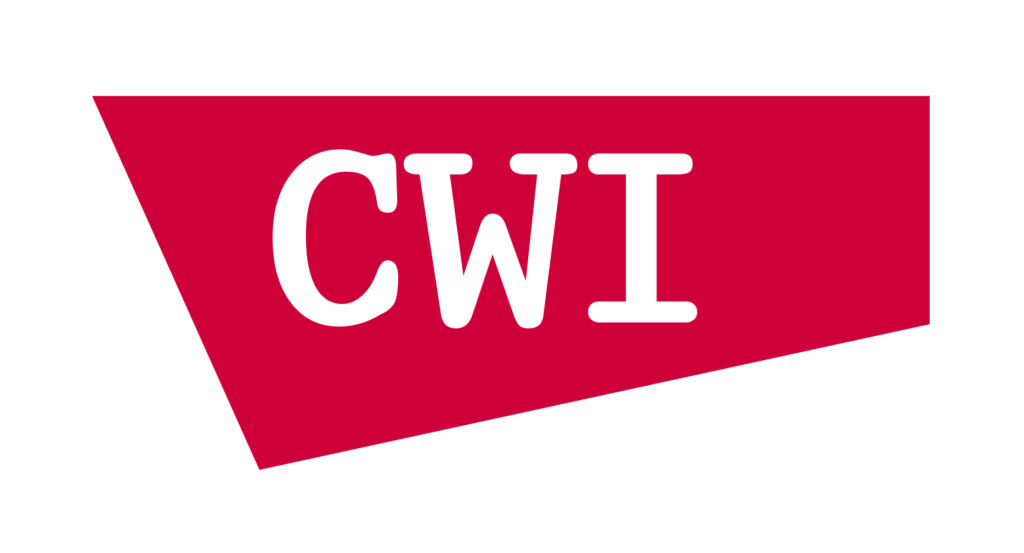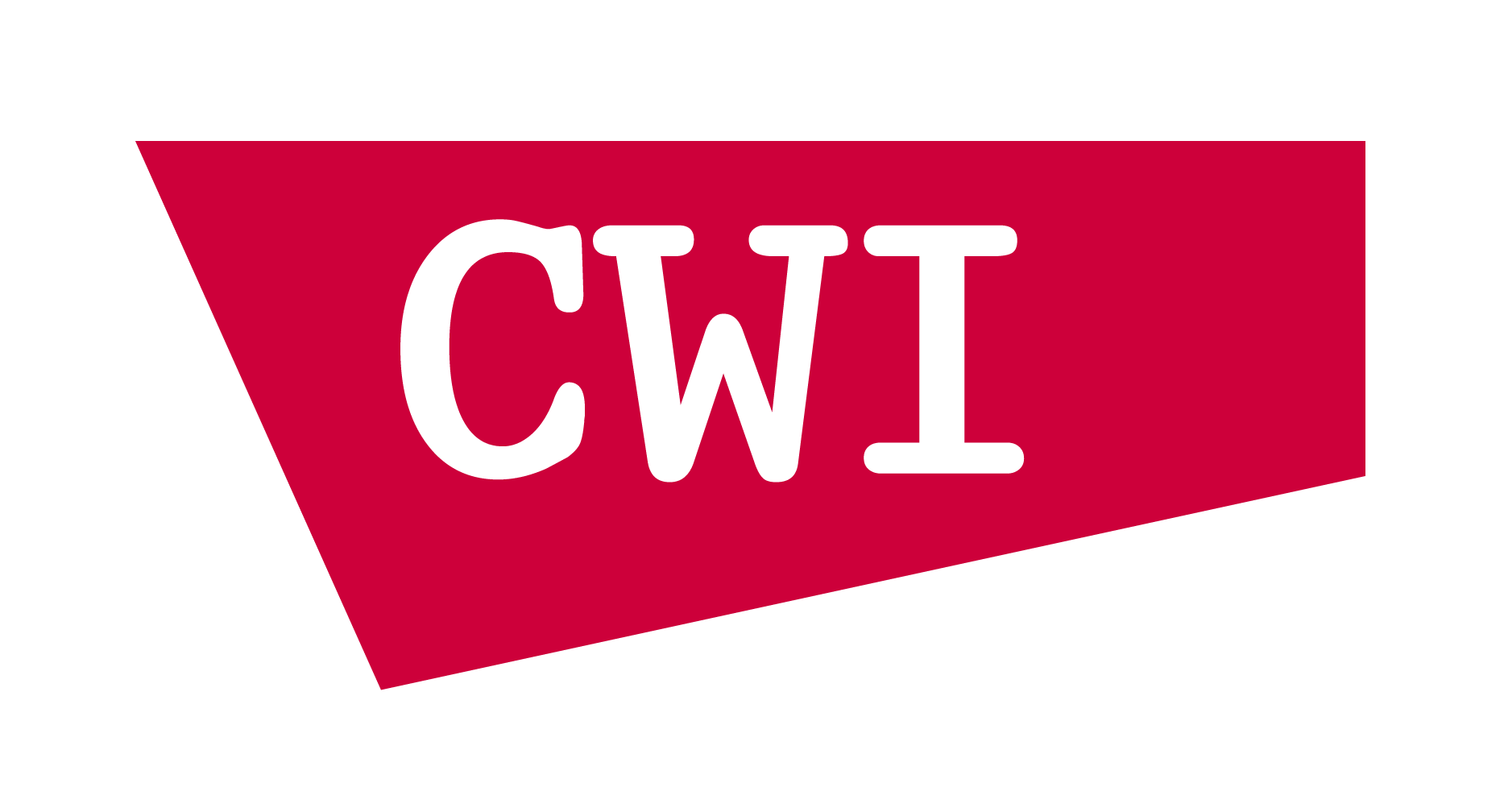 Centrum Wiskunde & Informatica (CWI)
Distributed and Interactive Systems
The Distributed and Interactive Systems (DIS) focuses on facilitating and improving the way people use interactive systems and how people communicate with each other. We combine data science with a strong human-centric, empirical approach to understand the experience of users. This enables us to design and develop next generation intelligent and empathic systems. We base our results on realistic testing grounds and data sets, and embrace areas such as ubiquitous and affective computing, human-centered multimedia systems, and languages.
Website: https://www.dis.cwi.nl/
---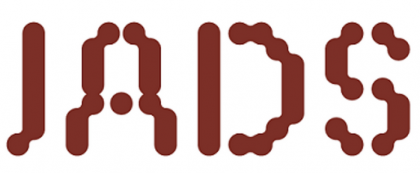 Jheronimus Academy of Data Science
Recommender Lab
We take an interdisciplinary perspective, with a strong focus on the application of decision psychology on algorithmic development and on user evaluation.
Website: https://www.jads.nl
---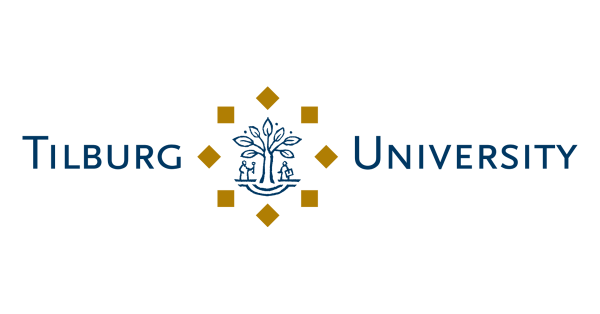 Tilburg University
Tilburg center for Communication and Cognition (TiCC)
We study how people communicate with each other and how computer systems can be taught to communicate with us. How do our communicative processes work? How do we express and process information in different modalities, ranging from speech and gesture to text, (moving) image and digital cue systems? How does our brain understand and produce these communicative signals? What makes a good communicator, and why do some communication styles match certain contexts better than others? The Tilburg center for Cognition and Communication (TiCC) provides answers to these and other questions, by exploring cognitive and social aspects of human communication through a multidisciplinary and multi-method approach, combining carefully designed experiments with survey methods, corpus analyses, computational modelling, and digital ethnographic methods. Core research topics include communication & technology, cross-cultural communication, information visualization, language production & understanding, non-verbal communication, and organizational communication.
Website: https://www.tilburguniversity.edu/research/institutes-and-research-groups/ticc
---

TU Delft
Faculty of Industrial Design Engineering
Knowledge and Intelligence Design group
KInD aims at empowering designers and other stakeholders in the design process with intelligent methods and tools for the design, understanding, and control of products, services and systems (PSSs) that are knowledge- and intelligence-centric, fit for purpose, and that support human and societal values. Research within KInD focuses on the relationship between science and practice of design, and the digital technologies that fuel intelligent products, services and systems
Website: https://kind.io.tudelft.nl
Materials Experience Lab
Materials Experience Lab brings together researchers/practitioners who introduce unique ways of understanding and designing (with) materials to radically change and enhance people's relationships with artifacts that are ecologically and socially embedded in everyday life. The Lab is committed to opening up new design territories, exploring the potentials of alive, active, and adaptive materials, such as biomaterials and computational composites, for novel functions, expressions, and interactions in design.
Website: https://materialsexperiencelab.com/
Faculty of Electrical Engineering, Mathematics and Computer Science
Multimedia Computing group
The multimedia computing group conducts research on new methodological and algorithmic concepts for analyzing, interpreting, enriching, modeling, searching and recommending multimedia data available in stand-alone collections or connected in (complex) networked data structures. The work being carried out in the MMC Group encompasses a broad palette of research directions in the domains of multimodal analysis and processing, network data computing and multimedia information systems, with a strong influx of the expertise from the domain of human factors
Website: https://www.tudelft.nl/ewi/over-de-faculteit/afdelingen/intelligent-systems/multimedia-computing
Web Information Systems group
The Human-Centered AI & Crowd Computing research line focuses on core areas which are instrumental in developing the next generation of AI systems: Human-in-the-loop AI, Human-AI interaction, and User Modeling and Explainability. The research considers the computational role of humans for AI, cast as "AI by humans", and the interactional role of humans with AI systems, cast as, "AI for humans". As algorithmic decision-making becomes prevalent across many sectors it is important to help users understand why certain decisions are proposed
Website: https://www.wis.ewi.tudelft.nl
---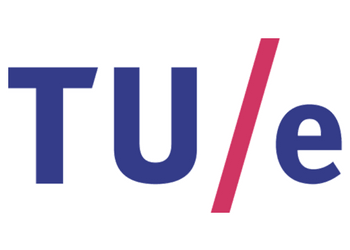 TU Eindhoven
Department of Industrial Design
Future Everyday group
Future Everyday aims at bridging the gap between emerging technologies and people's everyday life: how to deal with uncertainties that come naturally with new and still evolving technologies, and how to translate them into meaningful products, systems and services that seamlessly blend into everyday life.
Website: https://www.tue.nl/en/research/research-groups/future-everyday/
Systemic Change group
Systemic Change uses Design and Technology to study socio-technical systems at the level of a community, by designing technology-enabled interventions addressing societal challenges and analysing their effect on the ecosystem.
Website: https://www.tue.nl/en/research/research-groups/systemic-change/
Department of Industrial Engineering and Innovation Sciences
Human Technology Interaction group
The Human-Technology Interaction (HTI) group analyzes people's interaction with technology with the aim to better understand and improve the match between technology and its users.
Website: https://www.tue.nl/en/research/research-groups/innovation-sciences/human-technology-interaction/
---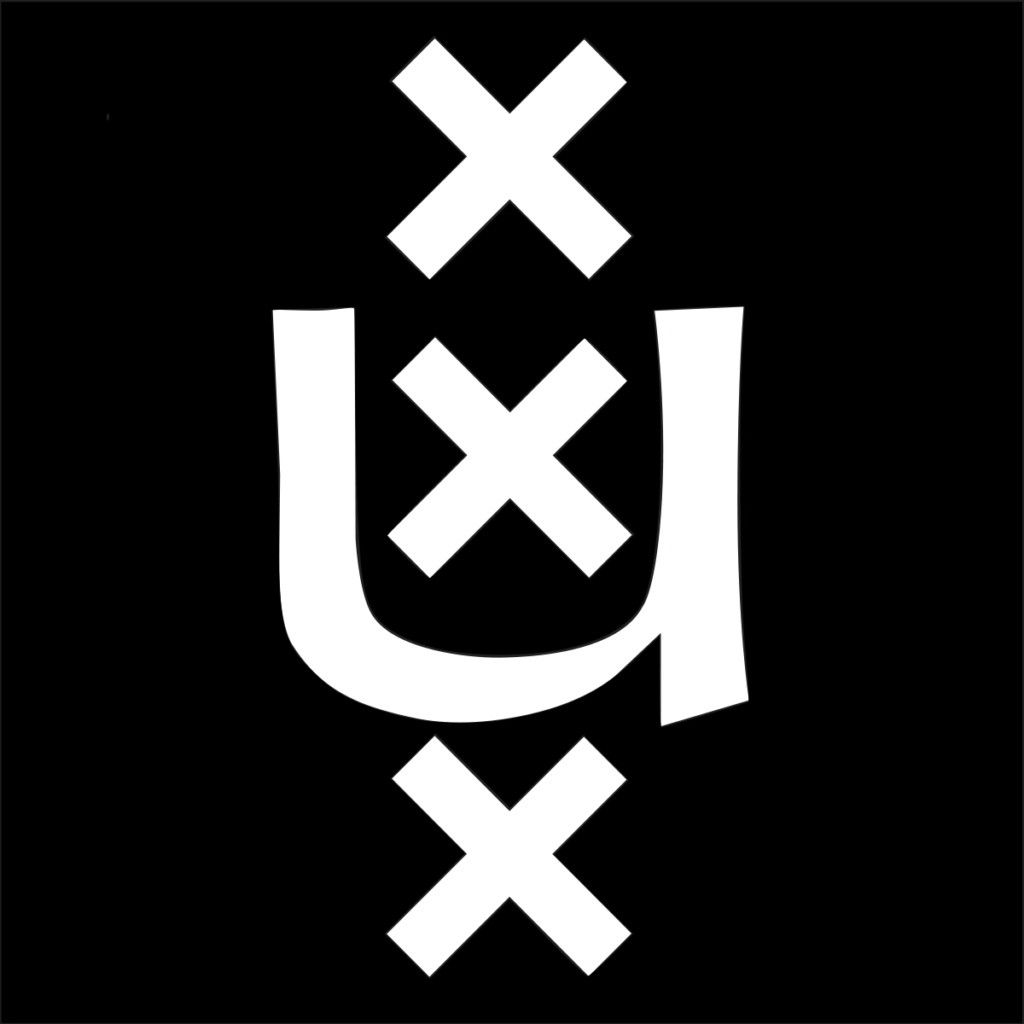 University of Amsterdam
Digital Interactions Lab
The Digital Interactions Lab (DIL) focuses on how best to enable and empower people through the design of innovative and inclusive digital technologies. We employ user-centred, participatory design approaches in order to best understand the lived experience of our users in both lab setting and real life contexts, including their interactions with the built environment.
Website: https://ivi.uva.nl/research/research-groups-landing.html#Digital-Interactions-Lab
---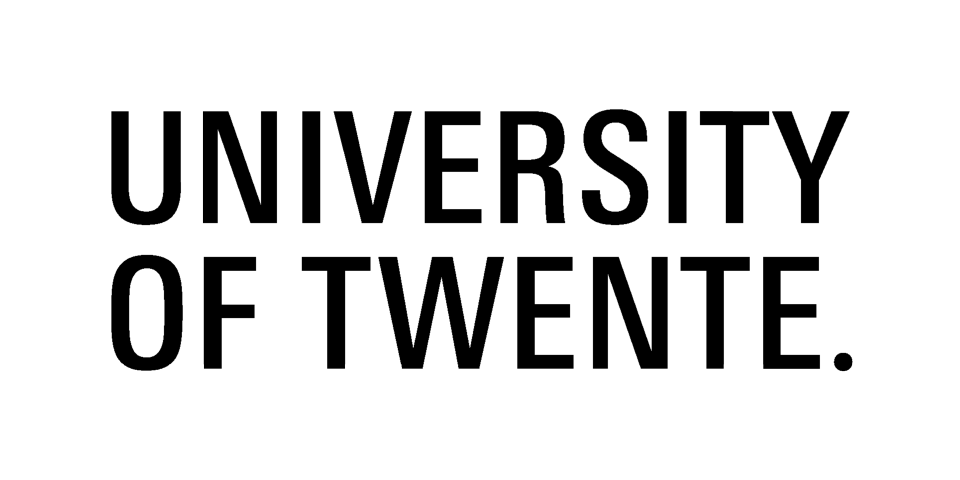 University of Twente
Human Media Interaction Group (HMI)
The Human Media Interaction (HMI) group does research into multimodal interaction: from brain computer interfaces to social robots. It is a multidisciplinary group in which computer science meets social science to investigate and design and evaluate novel forms of human-computer interaction. The HMI group is heavily involved in the MSc. programme "Interaction Technology" and the BSc. programme "Creative Technology"
Website: https://www.utwente.nl/en/eemcs/hmi/
Interaction Design Research Group (IxD)
The interaction design group studies the impact that design can have as a means to create meaningful engagements and to influence behaviour of individuals, society and culture as a whole.
Website: https://www.utwente.nl/en/et/dpm/id/
---

Utrecht University
Human-Centered Computing Group
The Human-Centered Computing group conducts research that aims to understand how people use computerized systems in their everyday lives. These research areas are addressed in various domains, including health & well-being, sports, education, music, retail, and cultural heritage. The Human-Centered Computing group is one of the research groups of the division Interaction within the department of Information and Computing sciences at Utrecht University.
Website: https://www.uu.nl/en/research/interaction/human-centred-computing
Multimedia Group
The Multimedia group is one of the research groups of the division Interaction within the department Information and Computing Sciences, featuring the different themes in HCI and related fields, such as Multimodal Interaction, Applied Games, Music Analysis, Multimedia Pattern Recognition, and Toxicity and Harassment in Digital Spaces.
Website: https://www.uu.nl/en/research/interaction/multimedia
---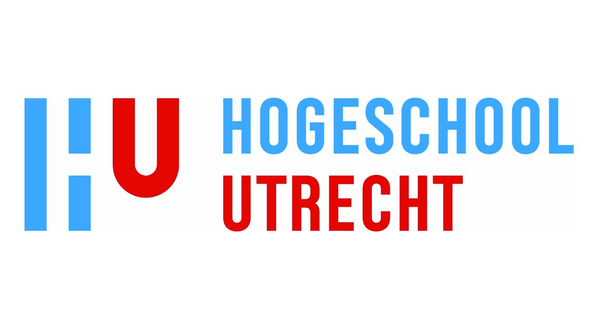 Utrecht University of Applied Sciences
Human Experience & Media Design Group
The research group develops tools, methods and models to optimise the user experience of digital media. We achieve this by measuring interactions between people and media in order to continuously improve this user experience. We call this the 'data feedback loop'. The focus area is Data-driven design and the user experience of intelligent media.
Website: https://international.hu.nl/hu-international/data/onderzoek/lectorates/human-experience-and-media-design
---

Vrije Universiteit Amsterdam
User Centric Data Science (UCDS)
The User Centric Data Science group researches how various users interact with systems and consume and produce data. We are interested in the many technological and socio-economic challenges related to a sustainable, inclusive and fair Digital Society that are still awaiting real scientific solutions.
Website: https://ucds.cs.vu.nl
---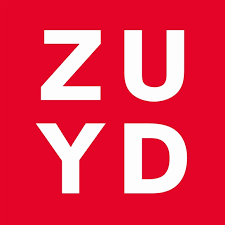 Zuyd University of Applied Sciences
Centre of Expertise for Innovative Care and Technology
The Centre of Expertise for Innovative Care and Technology bundles all expertise and activities related to technology and care within Zuyd University of Applied Sciences. It has three main programme lines: eHealth (focusing on implementation and adoption of eHealth applications), Emerging Technologies (focusing on new, innovative care applications of emerging technologies such as VR/AR, digital fabrication, robotics, AI, wearables, IoT, etc.), and Readiness for Technology (focusing on the role of technology skills in health care teaching programmes).
Website: https://www.zuyd.nl/en/research/centres-of-expertise
Research Centre Assistive Technology in Care
The Research Centre Assistive Technology in Care focuses on innovative technologies for long-term care and rehabilitation. Research projects include human-centered design of new assistive devices, projects to explore the potential of emerging technologies for specific fields of care (e.g. VR to enhance wellness in people with severe multiple disabilities), projects to improve the provision and adoption of assistive devices, and research into innovation processes in care.
Website: https://www.zuyd.nl/en/research/researchcentres/assistive-technology-in-health-care
---
If you would like to add your research group to this list, please send an email with a description and logo (as shown above) to bestuur@chinederland.nl or send a direct Slack message to one of the board members.
---
✨ Get updates about HCI activities in the Netherlands ✨