Hello everyone! We are happy to introduce this month's CHI NL Meet guest Luc van der Zant, where he shares with us his bio and aspirations! 🙂
---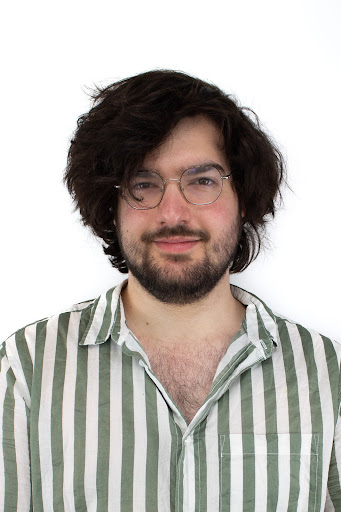 What is your name?
Hi there, I'm Luc van der Zandt!
What's your current job / occupation?
I'm currently following a master's program in Human-Computer Interaction at Utrecht University. I also work part-time at Drillster as a front-end developer.
And what are you currently working on?
For my master's studies, I'm specializing in the application of technology in education. My interests lie in adaptive educational technologies, workspace learning, and ubiquitous learning. As my thesis project creeps closer and closer, I'm becoming more interested and invested in starting a project related to that. Something I'm thinking of is to study how to support constructing mental models of one's learning process to support decision-making, but I'm not committed to a direction just yet.
At Drillster, I'm currently working on a reimplementation of the 'player' – the interface by which users can practice learning content.
What is your proudest achievement so far? Can be anything, professional or otherwise.
The first thing that comes to mind is my first published conference paper, based on my bachelor's thesis, which I wrote between my bachelor's and master's (co-authored by Dr Esther van der Stappen and Dr Koen van Turnhout).
However, if I look at my achievements so far that are not necessarily career-related, I think I'd go for my increased ability to put setbacks in perspective. I have been pretty harsh to myself in the past, which has occasionally led me to pretty dark moments in my life. But, thanks to therapy and many loving and caring people, it's going much better now!
Which person, paper, or concept has had the biggest influence on your work?
I'm using a broad definition of "work" here, but if I look at where my career is going, I'll have to thank Dr Esther van der Stappen for that. She introduced me to the intersection of technology and education and greatly motivated me to push my boundaries and pursue an academic career.
What breakthroughs or developments do you expect in your profession in the next 10 years?
Ever since the pandemic and the trend of working and studying from home that accompanied it, the concept of ubiquitous computing has been on my mind a lot. I think that in the coming years, research and practice will have to focus on how ubiquitous computing, especially in the field of education and compliance, impacts well-being and stress and how to counter any adverse implications.
What have you recently read, watched, or listened to that you would like to recommend to others?
Okay, so I'd say I'm into some pretty heavy music. Recently, I went to a concert of the Belgian post-metal act Amenra, and was really impressed by one of the side acts, GGGOLDDD. They just released the album 'This shame should not be mine', which is about the lead singer's experience with sexual assault. The piece is poignant and very powerful, and the live performance will stay with me forever.
Finally, a chance for self-promotion: what should we read, watch, or listen to so we learn more about your work?
Well, I don't have much of a portfolio of research projects just yet. I published two papers of mine on ResearchGate, so you can follow me there, I guess. For updates on my (academic) career, you can follow me on LinkedIn or Twitter. As an aspiring scientist, I welcome all connections!
---
CHI NL Meet takes place around once a month, where board members Lisa and Abdo invite a member of CHI NL to introduce themselves to the wider SIGCHI community and the world 🌍.