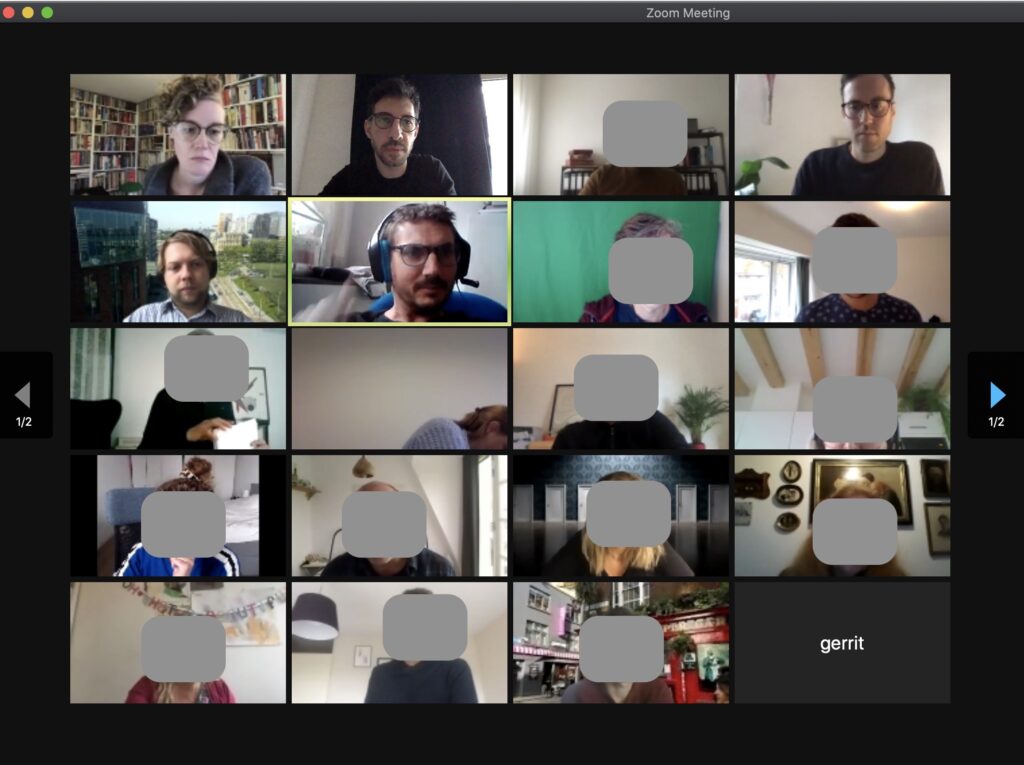 As a new board, we were very excited to see so many of you (right image) are willing to spend time and effort in shaping the future of CHI Nederland. We very much enjoyed the discussions during the sessions.
We analyzed your input from the Miro boards in more detail and we distilled three roles for CHI Nederland to play in the HCI community in the Netherlands:
Connecting professionals in the field, including building bridges between academia and industry (e.g., by organizing meetings and
disseminating job postings).
Supporting professionals in the field to both contribute to the HCI field, as well as advance their careers (e.g., by providing training, mentorship programs, awards, etc.)
Representing the community of HCI professionals in the Netherlands, both nationally and internationally (e.g., by establishing partnerships, lobbying for acknowledgement of the field of HCI by funding agencies, and engaging in sponsorships and events like the Dutch Design Week).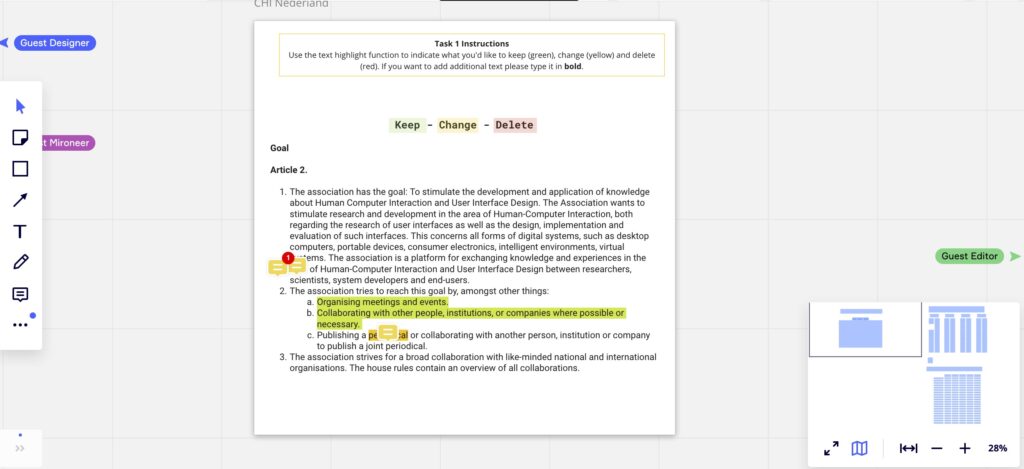 Other important insights included that we should be more explicit in involving educators, students, and designers as members of the CHI community. Moreover, education needs to be high on our priority list. Finally, several more concrete ideas for initiatives that CHI Nederland could take on the roles mentioned above were made during the co-creation sessions. To further develop these, we will form dedicated task forces (and we did! :)).
As board members of CHI Nederland, we rely on your engagement to fulfill the three roles successfully in the future. Therefore, we continuously welcome your feedback and ideas. We'd also like to repeat our open call for participation: if you would like to play an active role in shaping CHI Nederland, please get in touch!
See our 2021-2022 roadmap here.
Posted by: abdo