Hello everyone! We are very pleased to to have Armağan Karahanoğlu showcase her IJHCI 2021 paper with us, titled "Data Sensemaking in Self-Tracking: Towards a New Generation of Self-Tracking Tools".
[Reading time: 3 min.]
---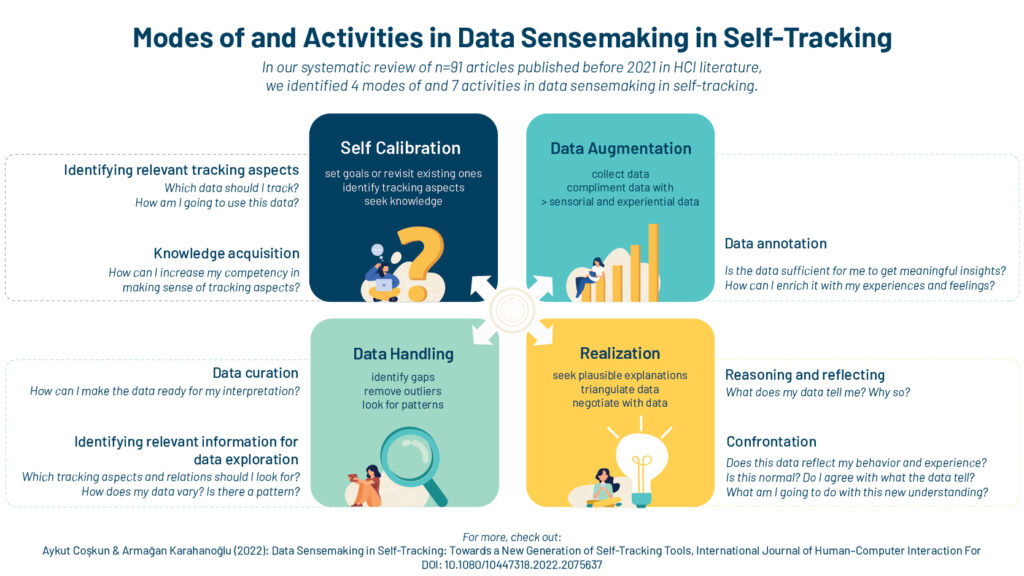 Author names:
Aykut Coşkun and Armağan Karahanoğlu (It is confusing for many people to see "ğ" and do not know how to pronounce my name. I call it a "silent ğ", hence you can call me as "Armaan".)
Citation:
Aykut Coşkun and Armağan Karahanoğlu (2021). Data Sensemaking in Self-Tracking: Towards a New Generation of Self-Tracking Tools. In International Journal of Human Computer Interaction. DOI: https://doi.org/10.1080/10447318.2022.2075637
TL;DR (if you had to describe this work in one sentence, what would you tell someone?):
In this work, we illustrated how complex it is for self-trackers to make sense of data tracked by smart tools (such as mobile apps and smart watches) and explained the activities that self-trackers go through to extract meaningful insights from their behavioral data.
What problem is this research addressing, and why does it matter?
Human-Computer Interaction (HCI) researchers have been interested in investigating people's experience with self-tracking tools. However, there was no coherent, integrated and dedicated source supporting trackers' data sensemaking practices. Such an information source could guide designers and researchers in understanding, studying, and designing trackers' data sensemaking practices.
How did you approach this problem?
We carried out a systematic literature review to better understand self-trackers' data sensemaking practices across different tracking contexts, such as physical activity tracking, sleep tracking, disease management. We identified and analyzed relevant publications by following a similar approach used in HCI literature reviews and PRISMA scoping. In the end, we synthesized the findings of 91 articles published before 2021 in HCI literature.
What were your key findings?
We identified four data sensemaking modes (i.e., self-calibration, data augmentation, data handling, and realization), and seven activities of that self-trackers go through (see Figure 1). We also identified four design implications for designing self-tracking tools that support self-trackers' data sensemaking practices (i.e., customized tracking experience, guided sensemaking, collaborative sensemaking, and learning sensemaking through self-experimentation). In that respect, we believe that we achieved the goals of our investigation by providing an integrated resource to future designers and researchers of self-tracking tools.
What is the main message you'd like people to take away?
We should further investigate the roles and impacts of digital personal data in people's lives. In that respect, we need more studies and possibly a theory of data sensemaking which guide understanding people's data sensemaking practices in a more analytical way.
What led / inspired you to carry out this research?
We were amazed by the amount of personal digital data people are provided, while it was not always useful or "meaningful" for people. We wanted to investigate what happens in people's minds while they are collecting, checking and reflecting on their data, and turning the data into knowledge about themselves.
Any further reading you recommend?
Your biography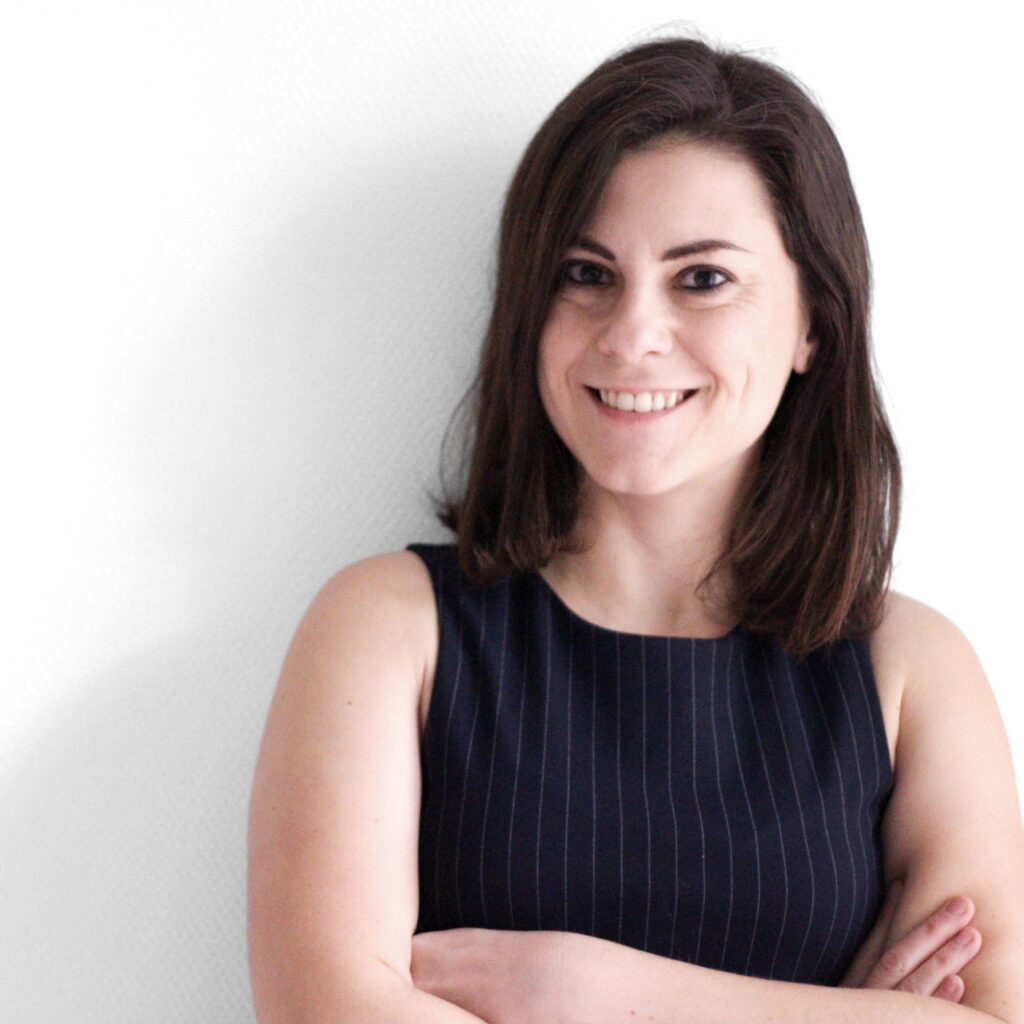 I am an assistant professor of Interaction Design at the University of Twente. My core expertise lays at the intersection of physiology, psychology and interaction design, which I combine to better understand how to create meaningful and engaging human-technology interactions. Being a human-centered designer and design researcher, I study the effects of lifestyle tracking and personal health technologies (e.g. personal informatics and self-tracking tools) on people's health and wellbeing. I also explore how interaction design practices can change or regulate health behavior in a personally effective and socially acceptable manner.
I am open to collaborations (email me!) and chatting about design and design research 🙂
Armağan's website: https://armagank.com
---
CHI NL Read takes place around once a month, where board members and blog editors Lisa and Abdo invite a member of CHI NL to showcase a recent research paper they published to the wider SIGCHI community and world 🌍. One of the ideas behind CHI NL Read is to make research a bit more accessible to those outside of academic HCI.
---

CHI Nederland (CHI NL) is celebrating its 25th year anniversary this year, and we have much in store to acknowledge this occasion. Stay tuned!